My Inspiration
I've been a communications professional for over three decades and became interested in the topic of social connection when I was asked in 2010 to speak on the topic of Preparing for the Holidays and Curbing Holiday Chaos at a large women's group. In preparing for the speech and doing research on the joy of being with family and friends over the holidays, I found a treasure trove of recent happiness research articles as it pertained to connecting with others.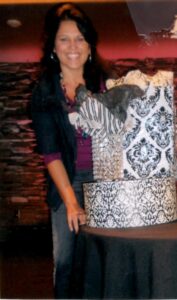 That was a magical night for me and I truly loved sharing my research and personal stories with the audience, and they loved it too. It was then when a new side passion was ignited and I've been researching the topic and sharing my learnings ever since.
My husband Brian joined my mission in 2020, after he saw how COVID was increasing loneliness among people because people were connecting less with each other. He applies his marketing talents to Living Happily Connected to help me share my message with a wider audience.
Our Mission
At LHC, we are passionate about all things that promote positive social connection. This website is dedicated to helping others by sharing lessons we've learned, research we've read, and providing tools and resources we have created or found for our community.
How to Get the Most from Our Website
Click on the bolded words below to take you to that section on our website:
Read our blog posts on categories such as global connection, improving relationships, connection in action, and books/ research.
Stay connected to our community by signing up for our LHC e-zine, where we give seasonal tips on improving your social fitness, feature top blogs of the month, provide a first look at new products with discount codes, and offer connection challenges to participate in.
Peruse our catalog of Heartful and Happy products.
Check out Cher's first book on how she survived an emotional downpour in her life. Reaching out to others was one of the actions she did that helped the most. She writes a regular post called Flourishing Fridays about topics from the book.
Share your story if you are someone who has mastered social connection and want to inspire others, then send us your story through our contact page. You can also read these submissions in the Connection in Action blog category.
Meet the Living Happily Connected Team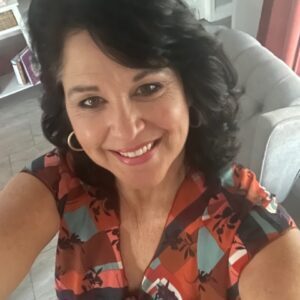 Cher Knebel
Cher has been a corporate and freelance writer for more than 30 years.
In addition to providing communications support for employers and clients, she manages Living Happily Connected - writing blog articles and books and creating tools and resources to help make it easier for people to connect with others.
Cher's hobbies include reading, watching movies, gardening, tennis, and weekly dates with her husband, Brian. They live in Southern California and have two adult daughters.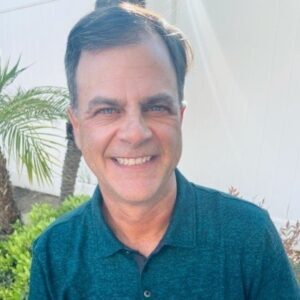 Brian Knebel
Chief Marketing and Product Officer, LHC Writer
Brian is chief marketing and product officer for Living Happily Connected and a contributing writer.
He writes on a variety of topics including global connection and male friendship.
A lifelong tennis player, Brian is a competitive player and teaches high school tennis around his full-time job as a data analyst for a financial services company.
He is also a proud "Girl Dad" and is his daughters' biggest cheerleader, along with Cher.