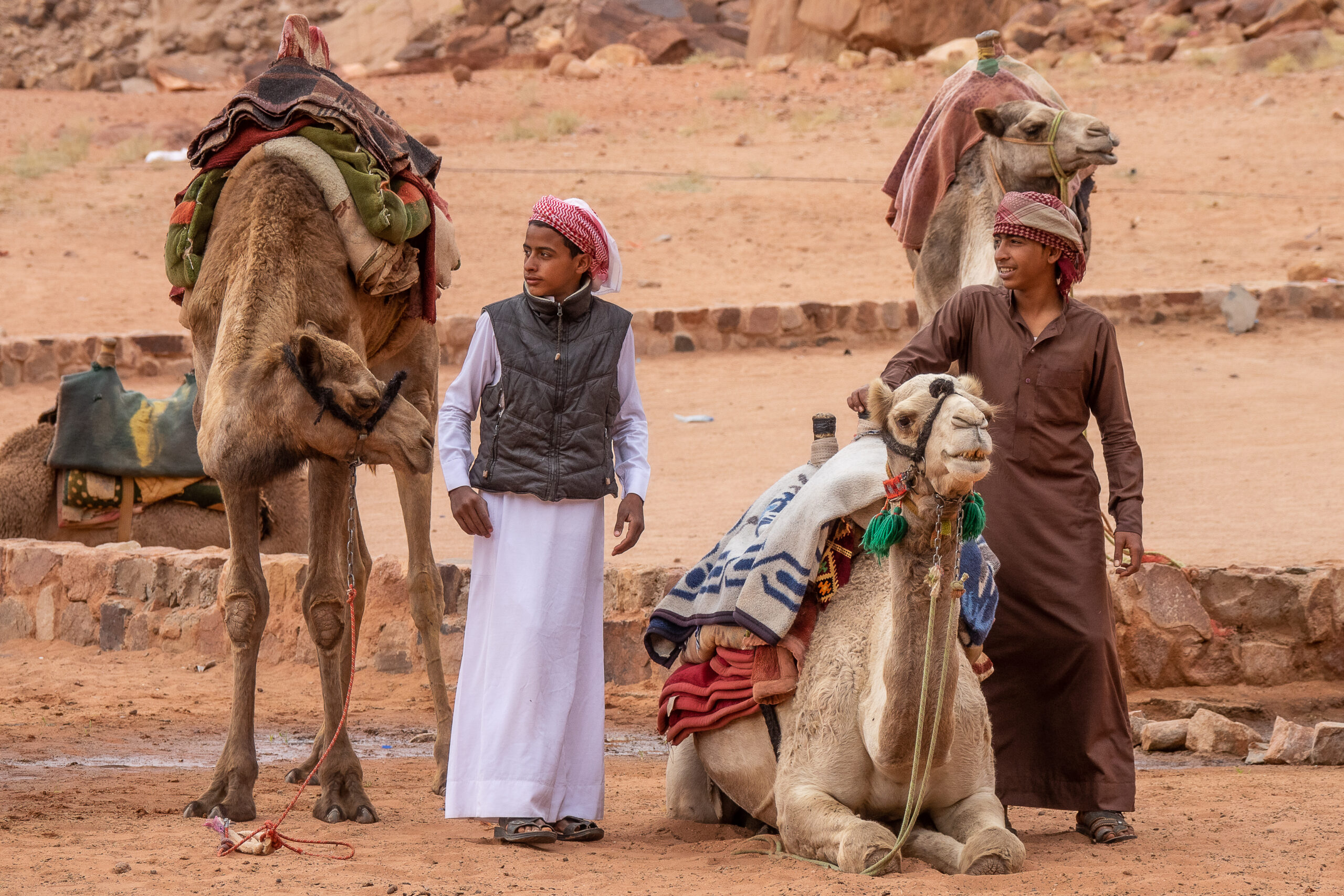 I have been extremely fortunate to have visited many places around the world when I was single and then later with my wife and our daughters. I love to travel and hope to travel more when the world settles down from both the COVID-19 pandemic and the interracial tensions that are upon us today.
It is interesting to look back at how things were before cell phones were used on a consistent basis. People connected by interacting with each other within their homes, at restaurants, sporting events or just having nice conversations at a coffee shop or sports bar. Through my travels, I always embraced these moments and the people who I was with.
In my early 20s, I was fortunate to travel to the Middle East. Although the war was still going on in Beirut, Lebanon, I had the honor of being selected through my community college to teach tennis in Amman, Jordan. While not working, I had the opportunity to visit Israel, Egypt and even Syria. This experience led me to embrace and appreciate the different cultures and their values through other destinations in Japan, Taiwan, Germany, and Canada.
Fast forward to 2020 and you can see that people in the world have lost some of their desire to connect wholeheartedly with one another. The COVID-19 virus has increased tensions globally and we are definitely feeling like it is only about our own country and no one else.
I believe, as people created by God, we should all get along and connect at all levels regardless of color, religion, or sex. We need to embrace the different cultures around the world and each of their values. I have such good memories of connecting with people in different countries. When I was in the Amman, Jordan, I remember being invited to people's homes and having authentic Middle Eastern food like Tabbouleh, grape leaves and hummus. Then another week, we traveled to Israel and ate my favorite food falafels, with the local people. It was not just that the food was really good, but I thoroughly loved the connection between all of us.
I also remember being taken to different cultural excavations and going to the Jordan river with a college student named Khalid. I also took a taxi ride to Egypt where the Egyptian driver stopped and plugged in his teapot in the car and offered me tea. I even had the chance to visit Syria on my own and will never forget the moment where a mom and her children decided to dance in front of me near a mosque. I snapped a picture because it was such a happy moment. Lastly, while I was in Jordan, someone took me through a Palestinian refugee camp where I witnessed much sadness due to the people not having a home and fighting for their land with the constant dispute going on between the Palestinians and Israelis.
While this trip to the Middle East was the most extraordinary event in my life, it taught me to be very respectful of others and to embrace interactions and connections with people of different cultures. The other trips I took resonated with me as well, such as visiting Japan where the pace of society is very fast, to Mt. Fiji, where people followed a slower pace and embraced nature. There was also Taiwan, where I met some businesspeople who smiled and welcomed me to partner with them on a manufacturing opportunity. I also enjoyed visiting Canada, where people seemed genuinely happy.
Here are four tips I learned from my travels:
1. Each culture has their own set of values that we must respect and embrace. If traveling to a different country, understand in advance what those values are, the food they eat, and learn some of the language. I always knew how to say "thank you" in different languages. One thing I learned in the Middle East was if you sit and show the soles at the bottom of your shoes, you are insulting others. These little things are important to know.
2. Reduce or avoid the tensions that may escalate. While we protest in society the senseless and barbaric murder of George Floyd, we must all avoid escalating a situation. We can have disagreements and be ok with it as well as have peaceful demonstrations, but we must try to understand the other person's viewpoint to help reduce tensions. When I was in the Middle East, I could feel the tension between the people in Israel and the Palestinians. I could see how important it was to be calm so everyone could get along.
3. Smile at others. I have always been one to smile at others, hoping to get the same in return. I am also happier when I see someone make eye contact with me and smile back. When there is a connection with the eyes and a smile is reciprocated, it gives me the feeling of hope, happiness and connection. During COVID-19, we unfortunately often wear a mask so our expressions are not visible. However, we can make this up by nodding our heads up and down or give a thumbs up, like I often do. In Japan, it is customary to bow as this is a sign of gratitude in social as well as religious situations.
4. Give hugs often. Of course during COVID-19, we are required to be six feet apart and hugs are frowned upon to help minimize the risk of catching the virus. While I have been notorious for being a big hugger to family and friends, I cannot wait for restrictions to be reduced. Hugging someone, or even chest bumping in my favorite sport – tennis, will bring you closer to each other so let's not lose this important gesture when it is safe to do so. Just be sure to check the custom of the country you are visiting to see if that is a no-no and follow suit.
I encourage all of us to embrace connecting with others and be respectful of cultural differences, race, and religions. The world is a melting pot and while it feels like there is only negativity and divisiveness lately, we can make the choice to find connection with all people of all races and choose positivity and inclusiveness over negative options.
---